Flawless, fabulous hair that is neither dry nor dull-looking? This is possible thanks to Nanoil Liquid Silk Hair Mask! The product repairs hair, restoring softness and lovely shine. All that is done during ordinary day-to-day hair care routine.

Let us present a new arrival: Nanoil Liquid Silk Hair Mask, or intense hair-repair mask based on natural silk proteins.
The best mask for dry, dull hair
Nanoil Hair Masks move professional in-salon hair care straight to your house. If your hair is dry, dull and damaged and needs strengthening, you no longer have to reach for pricy hair-salon treatments – a liquid silk hair mask is more than enough. This product gives dry, brittle, weak hair all that is essential to keep healthy. Proteins are essential in particular.
Protein-based hair care with Nanoil
Interestingly, silk is a combination of two proteins: fibroin (70%) and sericin (30%). This feature makes silk proteins extremely similar to proteins that naturally occur in our hair and skin. That is why a silk hair mask repairs and strengthens so well, rebuilding weak structures and filling them in with "missing elements" or, in other words, with fibrous proteins that hair lacks.
View this post on Instagram
What is more, silk proteins and hair have a different electric charge which means that a silk-infused mask clings to each strand of hair, making it smooth and preventing static flyaways.
What is the effect of using Liquid Silk Hair Mask?
What exactly can you bargain for when using Nanoil Liquid Silk Hair Mask? Reviewers swear that regular application of Nanoil Mask is like the best hair therapy. Take a look at the listed gains:
way smoother, silky soft hair.
no tangles and easy combing.
zero frizz or static.
natural shine, volume and resilience.
healthy, split-proof hair ends.
stronger, damage-resistant tresses.
A hair mask that makes a good pick
Split ends? Choose Nanoil Mask with silk. Brittle, very dry hair? Reach for proteins. Painful detangling? Trust the power of silk.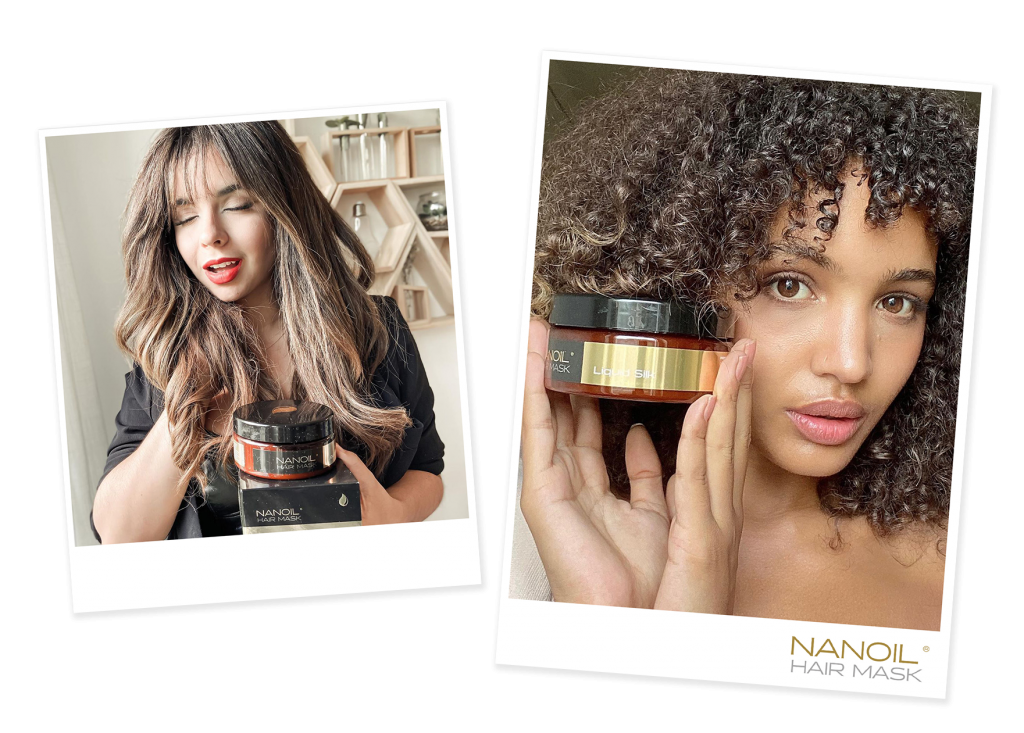 Everybody who feels their hair needs enhancement can reach for Nanoil Liquid Silk Hair Mask. It's recommended as a daily hair care product for all people whose hair is dry, weak, dull-looking, coarse, brittle. You can also make use of the power of silk if you're bothered by hair splitting, frizzy flyaways or tricky detangling and styling routine.
Easy use of Liquid Silk Hair Mask 
What's important, only two simple steps keep you away from envious, luminous, silky smooth, revitalized hair. Here's what you do to test the conditioning effect of silk proteins on your hair:
apply a portion of mask to clean, damp hair
rinse the mask after 10-20 minutes
So little effort is needed for the "wow" effect and hair that stuns with gloss, softness and elasticity no matter the time of the day, season of the year or outside conditions.
Go to www.nanoil.us and be beautiful!