Because of nothing better to do, I've been watching evening commercial breaks to select, especially for my blog's sake, all cosmetic novelties that famous cosmetic brands have recently launched. Today, I'm focusing on Revitalift Filler by L'oreal Paris – a Hyaluronic Replumping Serum. This is a product recommended mainly for women between 40-60 who have noticed wrinkles, skin elasticity and firmness loss. I'm a person who matches this category therefore I couldn't refuse to try out the product.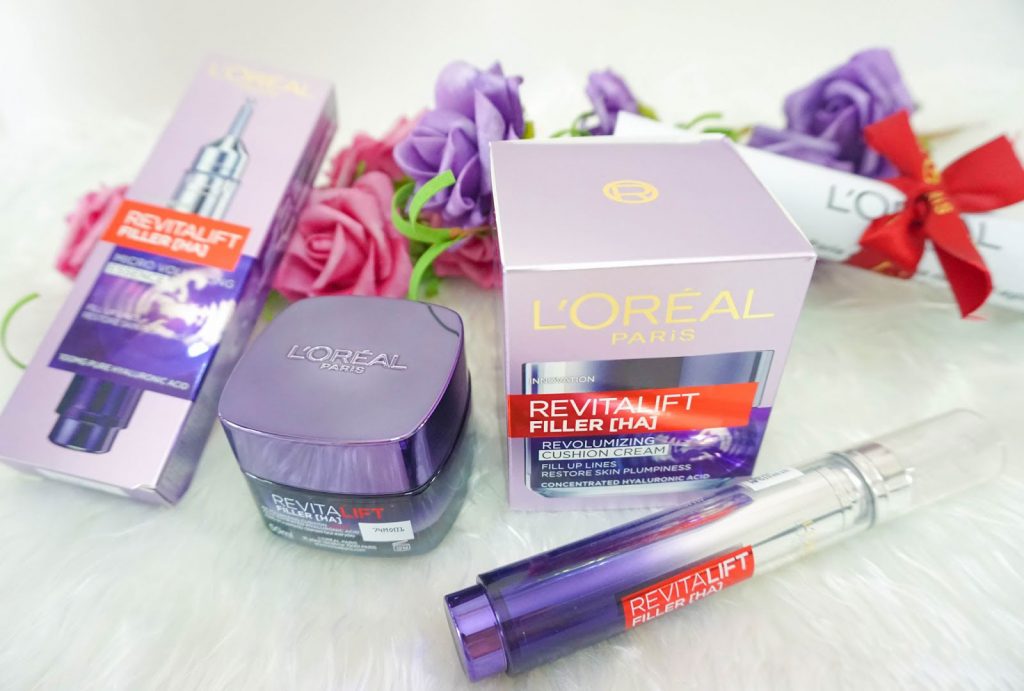 Revitalift Filler [HA] is a set of two products – Hyaluronic Replumping Serum and Anti-Ageing Day Replumping Cream of super advanced formula. It is obvious that with age amount of hyaluronic acid in skin layers decreases, which has its result in elasticity, volume and firmness loss. L'oreal Paris suggests conducting a test to understand how skin volume influences age assessment. I loaded a photo of my face to a simulator and it turned out that I can look a few years older! My face can be up to 25% more 'plumped' thanks to Revitalift Filler cosmetics.
I made a resolution to test only Hyaluronic Replumping Serum. My face creams are good enough therefore I don't want to replace them with new ones, yet I'm going to add an extra ally with the fight to regain youthful look that I used to have. L'oreal Paris makes a promise that thanks to the product, skin becomes more tautened, firm and hydrated already within 4 hours since application (I'm really conscious whether such prompt effects are possible). Filling of forehead lines and the ones around eyes will follow approximately within 4 months. With this in mind, I'm going to devote a month to conduct a test with Hyaluronic Replumping Serum.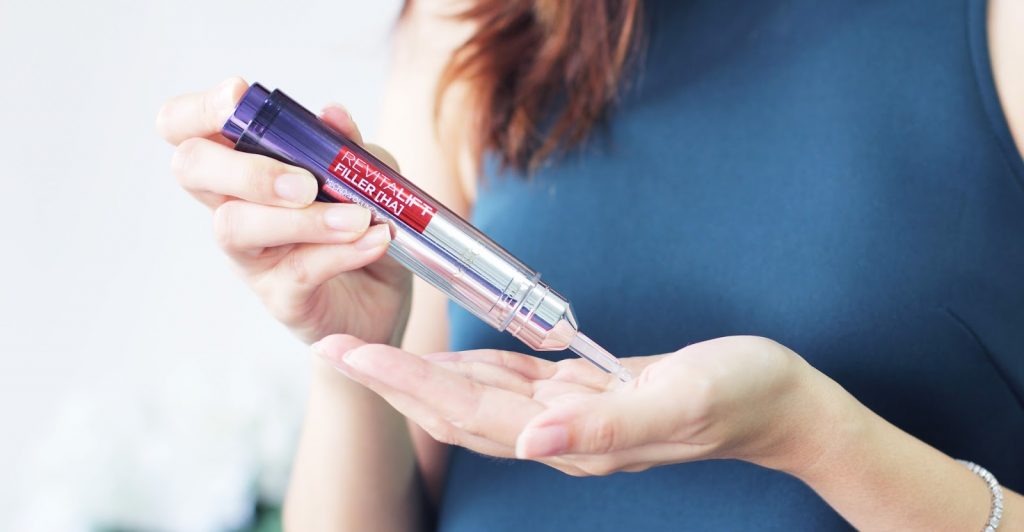 What is more, L'oreal Revitalift Filler Serum is a product of extremely high concentration of hyaluronic acid, which is said to be ten times higher than in any other anti-age products by L'oreal. Owning to complex care of this replumping serum, skin is supposed to restore its volume, become smooth as wrinkles are supposed to be filled-in. And these are the very outcomes I'm looking forward to obtaining. I also hope that my cheeks regain the plumpness they used to have, that my skin becomes silky smooth and wrinkles disappear. While talking about the wrinkles, my face is affected by them only around eyes area and I'm counting that Revitalift Filler by L'oreal Paris will remove this completely unnecessary crow's feet.
Review of Hyaluronic Replumping Serum Revitalift Filler by L'oreal Paris in a few weeks!