For many women damaged hair is a huge problem. When the strands look haggard, bringing them back to life seems to be almost impossible. When the bogey of a short haircut hunts you, don't worry because we've got you covered. Go for Nanoil Keratin Hair Mask – give your hair an opportunity to repair itself with the power of keratin.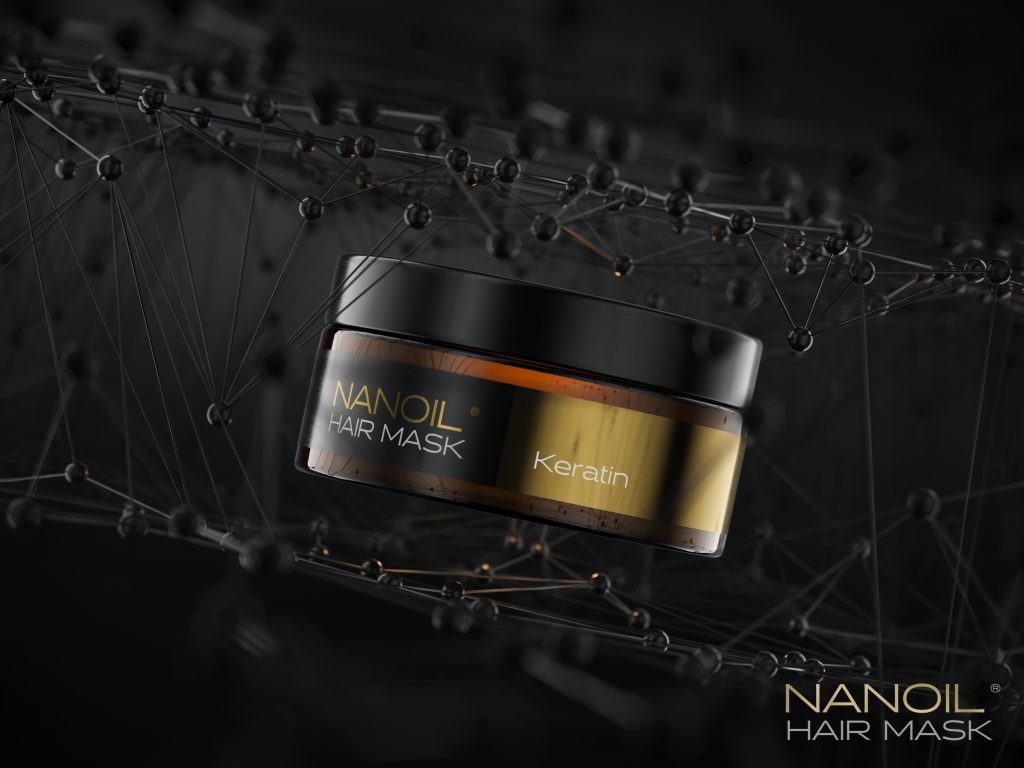 Taking care and conditioning damaged hair is a big challenge, especially when the causes of brittleness and split ends are numerous. What should you do to save your strands from the scissors?
Keratin – A way to rescue frazzled hair
You can say that hair is damaged when its structure (outer and inner layers) is weakened. Such hair becomes brittle and breaks easily because it lacks moisture, nourishment and protection. The keratin cuticles open up widely which makes the hair surface porous, and this is how all the nutrients delivered to the innermost layers escape through the gapes uncontrollably. Does it mean that there is nothing to stop this?
Regular use of keratin-rich products is the optimal solution. Being a natural building block of hair, this protein handles hair repair like no other. To put it differently, if your hair is damaged and if you want to restore its good looks, apply a keratin hair mask after every shampooing.
Nanoil hair mask with keratin
The keratin hair mask launched by Nanoil is currently one of the top hair masks recommended by the users and hairdressers. This is one out of five hair masks offered by this brand – it's destined for damaged hair because it's enriched with keratin that works to repair strands from the inside out.
There are a few things that make Nanoil Keratin Hair Mask stand out. First one is its lightweight texture that seals brittle cuticles without weighing hair down. And it smells so lovely!
The second, and most important quality, are the ingredients and the substantial amount of keratin which the high effectiveness is owed to. If you count on strengthening and repairing the hair, you must reach for the best product. In Nanoil hair mask keratin is placed on the top of the ingredient list, which means that it's not just an additive but the main constituent. Thanks to this, every portion of Nanoil mask works like a deeply repairing dressing for the weak strands.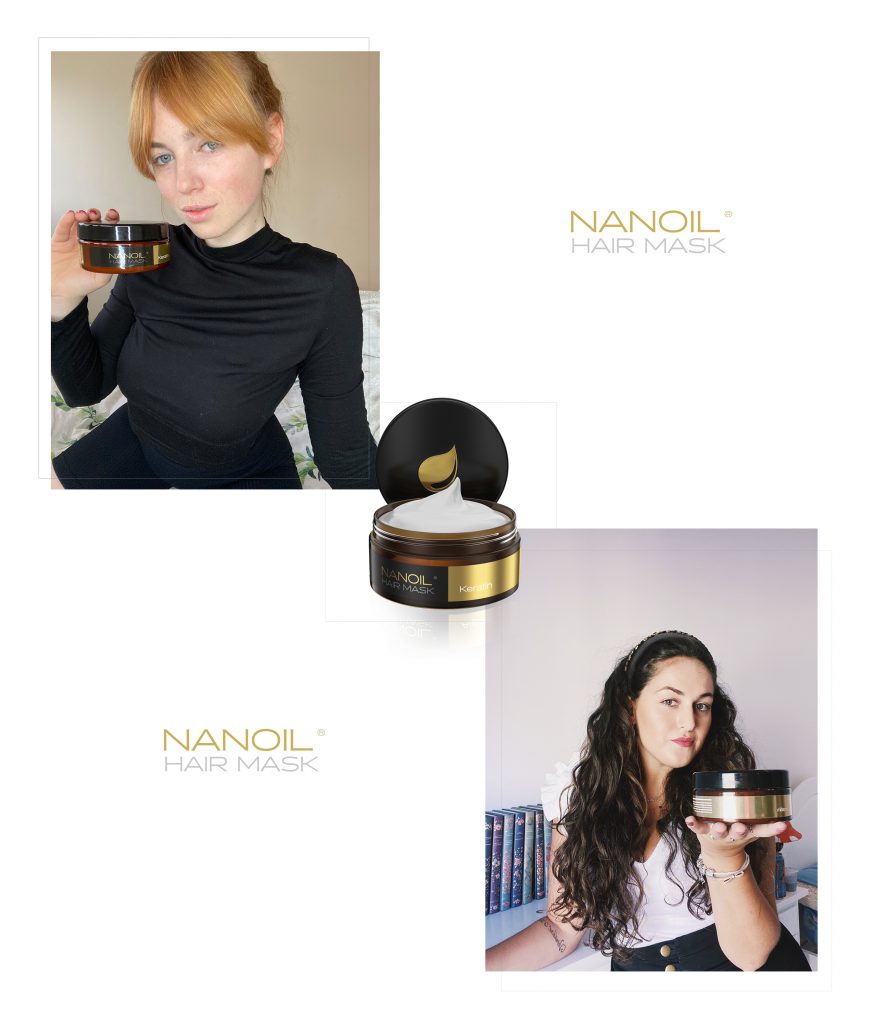 How does Nanoil Keratin Hair Mask work?
All you have to do is use the Nanoil hair mask after every shampooing to soon see the difference. The producer made every effort to make the application as easy as possible – the entire treatment lasts only 15 minutes, 2-3 times a week. How is it possible? You wash the hair, rinse the lather, spread the mask from root to tip, wait 15 minutes and rinse again. In this simple way you get repaired, revived and strong hair that is full of shine, resilient and resistant to damage.
Keratin hair mask from Nanoil:
repairs damaged spots along the hair length
leaves strands smooth and resilient
makes hair look shiny and beautiful
handles thinning, brittleness and split ends
gives intense hydration
keeps hair protected from damage
Naturally, you need to wait a while to notice some serious healing – you can't expect the hair to get fully repaired overnight. However, many reviews say that Nanoil Keratin Hair Masks starts improving the hair from the very first use, leaving it smooth and lustrous. Additionally, this product eases combing and controls frizz. With every use, hair is built back to strength from the inside.
Your locks deserve deep repair!
Give your hair what it needs most. If the external aggressors, color treatments and other styling procedures took its toll (hence shedding and splitting ends), your hair craves for keratin. Nanoil hair mask paired this protein with panthenol making it the 100% effective hair repair treatment. This product works at the source of the problem, strengthens, sends hydration back into the hair shaft and provides protection to delicate hair.
Where can you buy Nanoil Keratin Hair Mask? Preferably on the www.nanioil.us or good drugstores. The cost of this keratin hair mask depends on the place you get it from, but on the official Nanoil store you can use some discounts, for example when you order the entire Nanoil keratin hair series.