We all love hyaluronic acid for replenishing our skin with water like no other substance on Earth. However, it turns out that this naturally occurring in human body substance is also an effective remedy for wrinkles. Thus, if you want to enjoy all the benefits of hyaluronic acid, reach for Nanoil face serum. This product contains the finest form of hyaluronic acid that significantly upgrades skin care.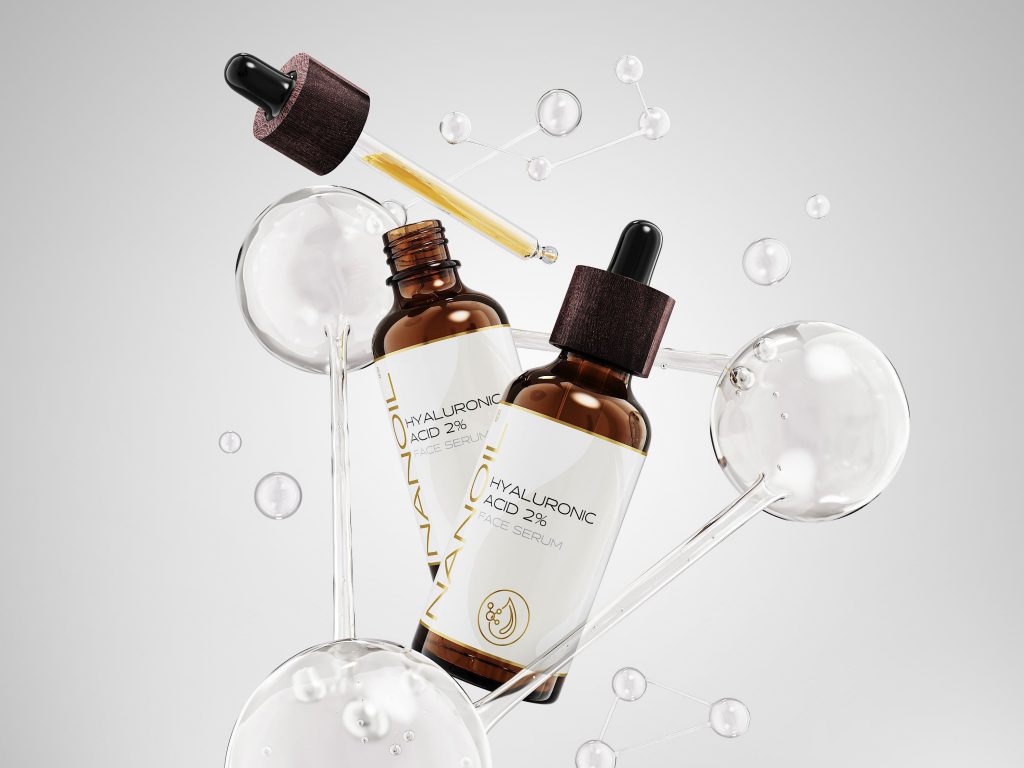 If you consider yourself as an expert at skin hydration because you've been using hyaluronic acid for some time now, you should know that the last word belongs to Nanoil. This is a wondrous face serum that penetrates skin quickly and creates stunning effects, moisturizes and reduces wrinkles. Start applying Hyaluronic Acid Face Serum by Nanoil to feel how your skin gets hydrated and looks even prettier and healthier. No more than a few days are required to notice – with naked eyes – how gorgeous your face skin can be!
Hydrated and rejuvenated skin looks healthy and beautiful. It's smooth, soft and resilient. Would you like to achieve the same effects? Choose professional face serum with hyaluronic acid by Nanoil!
Hyaluronic Acid Face Serum by Nanoil:
Maintains adequate hydration levels in skin.
Makes skin more supple and healthy.
Visibly reduces wrinkles.
Significantly improves skin resilience.
Fortifies natural hydro-lipid coat of skin.
Improves appearance of skin.
Evens out skin tone.
Hyaluronic Acid Face Serum by Nanoil: The secret of high effectiveness
This is the only such face serum that owes its performance to well-selected composition of ingredients. The formula of Nanoil face serum includes low molecular weight hyaluronic acid that easily penetrates skin to reach the connective tissue. Hyaluronic acid used in Nanoil face serum gathers in extracellular matrix where – together with collagen – it maintains youthful look and skin resilience.
Only this serum is able to restore density, firmness and moisture to skin. Face starts looking a few years younger: no traces of blemishes, flabby or saggy skin.
Hyaluronic Acid Face Serum by Nanoil: Use
This serum offers you ultimate effects in day and night skin treatment. When applied prior to color cosmetics, it extends the makeup wear. Apply Nanoil serum twice a day to moist skin (you can use a face toner or herbal distillate) of face and neck. Use your fingertips to massage the serum delicately and then let the skin absorb it fully. Follow with your favorite face cream.
You can also apply a few drops of this face serum to your hand and combine it with a dash of water. Nanoil face serum is highly concentrated therefore, when thinned with water, it may reach even deeper than the connective tissue of the skin. Finally, you can also mix Hyaluronic Acid Face Serum by Nanoil with your foundation to boost its skin conditioning properties and extend makeup wear.