Our grandmothers knew only four shades of eye pencils. Classic black, brown, blue and green. About their durability and skin care we could conduct long dispute. However, nowadays composition of eye pencils is much more careful, so it not only provides beautiful and durable make-up, but also takes care of eyelids. What about colours? Imagination of manufacturers knows no boundaries. In dragstores, we will find eye pencils in all the wild colours. Pink, golden, silver, neon yellow, violet, orange, red… The choice is yours!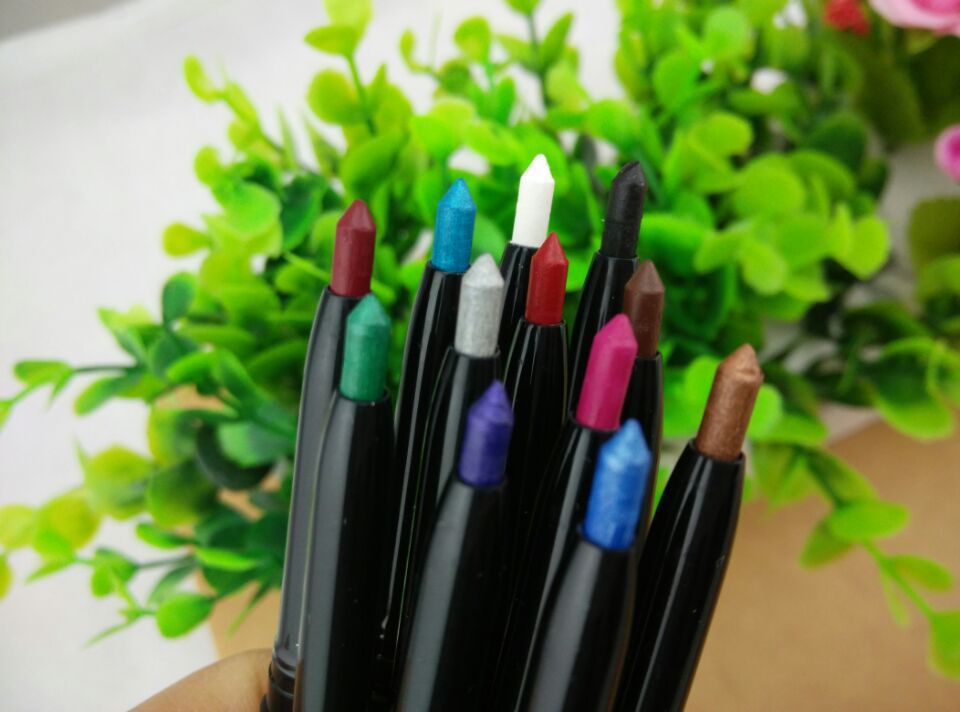 However, eye pencils differ with more than just shade. Our guidebook describes the most popular types of them, taking into consideration their function in make-up and method of use.
1. Soft eye pencils – have double function: both for delicate make-up (to do that apply subtle line on the eyelid without pressing the pencil too hard against the eyelid) and for the more intense one (to do that just press pencil a bit harder). Those eye pencils are best for beginners, because they easily move across the skin and creation of even line causes no greater issues. You just have to be careful not to smudge it all over the eyelid. Soft eye pencil will find its use in execution of smoky eyes.
2. Hard eye pencils – beside being perfect for performance of ideal line are also great for eyebrows make-up (of course if they are well chosen, i.e. match shade of eyebrows). Some women choose this type of eye pencil for the lower eyelid because it does not smudge as the previous pencil.
3. Waterproof eye pencil – do you have a night out ahead of you? Are you going to the party, banquet, beach or to see some touching film? Reach for waterproof eye pencil. You will be sure of your make-up, which will stay intact. But be careful – removal of this eye pencil is time-consuming. That is why, you have to use special make-up remover that can deal with cosmetics of this type (it can be a micellar water or bi-phased make-up remover).
4. Eye pencils with special sponge – are perfect for fans of smoky eyes, but not only. Sponge, placed at the other tip of the pencil can help you matt the line on your eyelid and provide it with more natural look. You do not have to look for cotton buds any more. This eye pencil is all you need. It usually is soft, so that rubbing wouldn't cause any problem.
5. Automatic eye pencils – are very easy in use and locked in plastic packagings, which work similar to lipstick – to get it out you have to twist it. This type of stick for eyes do not need sharpening, but there is often attached small sharpener to it – exclusively for lead. Sharpening will make performance of line much simpler and guarantee precise eye make-up.