Make-up. In theory, we all know how to create it. However, how many times was it that the line on the eye was exceptionally crooked and the skin on the forehead was shining, in spite of the use of a ton of powder? Those are problems that you can prevent using simple make-up gadgets and here they are.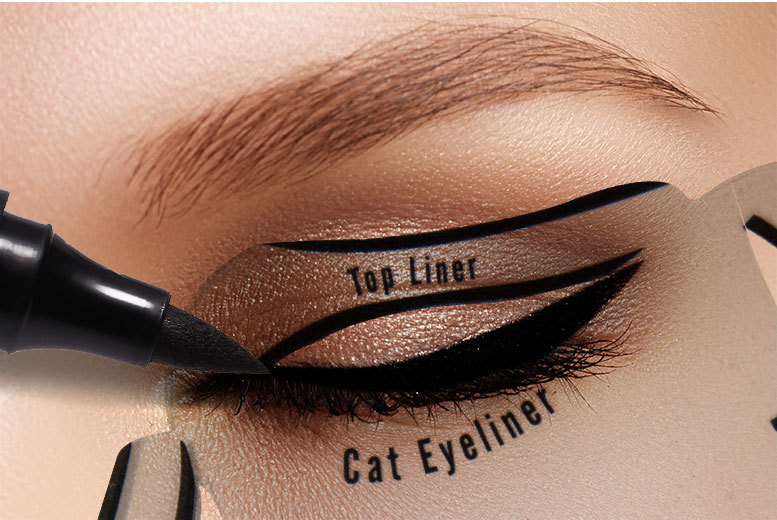 Good make-up is like playing games. To win, you need to have a lot of experience or use cheats. Those cheats that make reaching another level easier are various make-up gadgets.
TOP MAKE-UP GADGETS
1. Make-up sponge
The simplest and most popular gadget for make-up is Beauty Blender. Obviously, it does not necessarily have to be the specific brand though opinions clearly indicate that this one is the best. Why is the sponge helpful? Because it can replace numerous brushes – you can apply foundation with it, concealer, or other cosmetics for contouring. Even in the corners and difficult to reach areas of the face due to its narrow tip. You should have it at hand at any time.
2. Blotting sheets
If you have a skin prone to shine, then you might need blotting sheets. Clearly, it is not the necessary thing in your cosmetic bag, but it makes make-up finish easier. Just one sheet is enough to get rid of excess sebum for the T-zone without ruining the make-up. This simple gadget can come handy during the day when you want to take control of oily skin.
3. Precise brush
Without a small, thin, and precise brush, you cannot create a good make-up. The one that is cut at an angle will be helpful for eyeshadow application along the eyelashes line or to apply the eyeliner. The rounded and flat brush helps with lipstick application, while round and fluffy is great for eyeshadow application. There are plenty of possible uses for small brushes and you should have at least two in your collection – one fluffy, one flat.
4. Eyeliner stencil
It's a significant issue in the make-up to create the perfect line, especially when you want to pull it a bit outside. In a rush, it is easy to draw a crooked line that goes too high or too low, which changes your face's proportions and your look may seem sad. Here come various stencils for eyeliner: those can be made of plastic, silicone, or paper. After you place it against the eye, they determine where the line should go.
5. Puff for the loose powder
Application of the powder is yet another difficult matter because using too much can end badly for us (mask effect is guaranteed). In order to avoid too much mattifying and use the right amount of powder so that it really sets the make-up in place, you should use a puff. It is an inconspicuous make-up gadget that helps you to gently skim the skin and if you need more long-lasting effects you can simply tap the product in.
6. Eyelashes curler
We all know eyelashes curler. However, not all of us know how to use it. If used incorrectly, the eyelashes curler is an easy way to broken and pulled out eyelashes. To avoid it, you can use an eyelashes curler. It's a small device that resembles a regular hair curler but is much smaller – to match the shortness of eyelashes. Using heat, it helps you to curl eyelashes in just a few simple moves.
7. Fake eyelashes applicator
Lastly, a thing that to a lot of people seems redundant, but there is plenty of people who loved this gadget for making everyday make-up easier – fake eyelashes applicator. If you do not handle tweezers and you cannot attach the eyelashes with your fingers, this gadget is just right for you. It makes grabbing the eyelashes strip and matching it to the eyelid, no wriggle, no smudged glue. Worth trying.