Pixelated hair, strobing, brocade on man's beard and many many more. Those are only some of the weirdest make-up trends. From now on we can count in an another one: ear make-up. Photos of painted auricles or ear lobes are all over the Instagram. Everyday more and more girls decide on this type of look. Should they?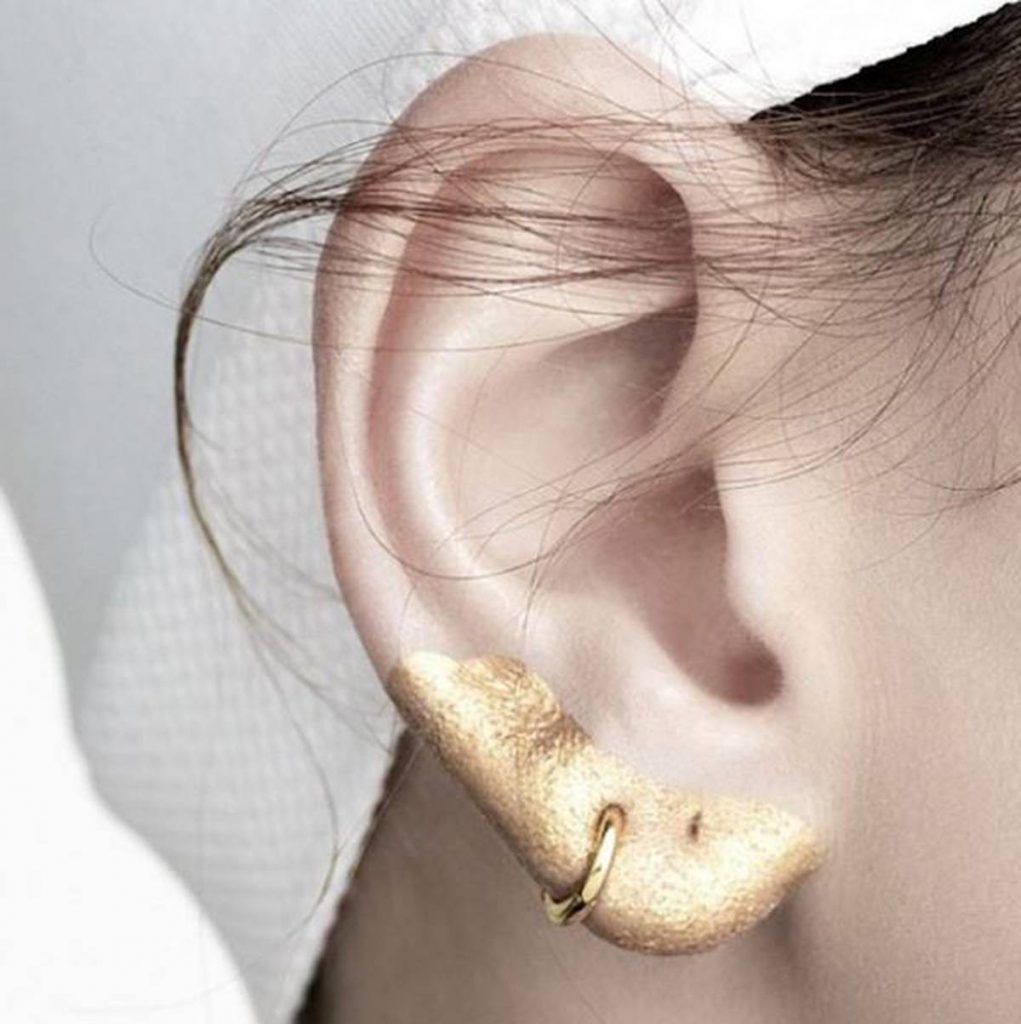 Up to now, decoration of ears was associated with piercing or even tattoo. However, today you can wave goodbye to earrings and patterns. It is time for ear make-up. What is it all about? First make-up of this type appeared on fashion shows of the top designers. An extravagant look certainly fits original outfits. What is more, it is also great for a wild party. But does it work with street fashion? At present, this trend is promoted by all the fashion and make-up bloggers and on the Instagram. Will it steal all your hearts away?
Do you know how to perform ear make-up? To do it you have to use bronzer, brocade, eye pencil and eye shadows. There are no cosmetics dedicated for this type of body beautifying, yet. Perhaps soon some cosmetic company will see the opportunity and possibility of profit in it. How the ear make-up will look like depends only on you. Paint your ear lobes, underline auricles, put some accent on the earrings you wear, draw something funny in the inner part of the ear.
Can ear make-up truly decorate you? Yes, but only under certain circumstances. Firstly, it has to colouristically go with eye and lips make-up. It would be best if make-ups complement each other. Secondly, do not overdo the ear make-up. It is a new trend, which needs to develop and acclimatise among make-up artists. Going out with your ears painted you can be taken for the crazy person, at best. Thirdly, you mustn't wear ear make-up to work or school. Such look goes well only with a wild party. It is simply inappropriate for some situations to wear this type of make-up.