Tom Ford's cosmetics are the best and the most beautiful. That is the opinion of many girls, which are interested in the subject of make-up. Let's see what make-up cosmetics are in the new Soleil Color Collection Summer 2016.
Sunny cosmetic collection from Tom Ford is immense. We will find there, among many: blusher, eye shadows in cream, bronzer, lipsticks, foundation, make-up base, moisturising face cream, highlighting body oil and perfumes. All cosmetics have warm shades reminding of hot summer days. Products have white and gold packagings. Some girls claim that Tom Ford's cosmetics have the most beautiful design among all make-up products.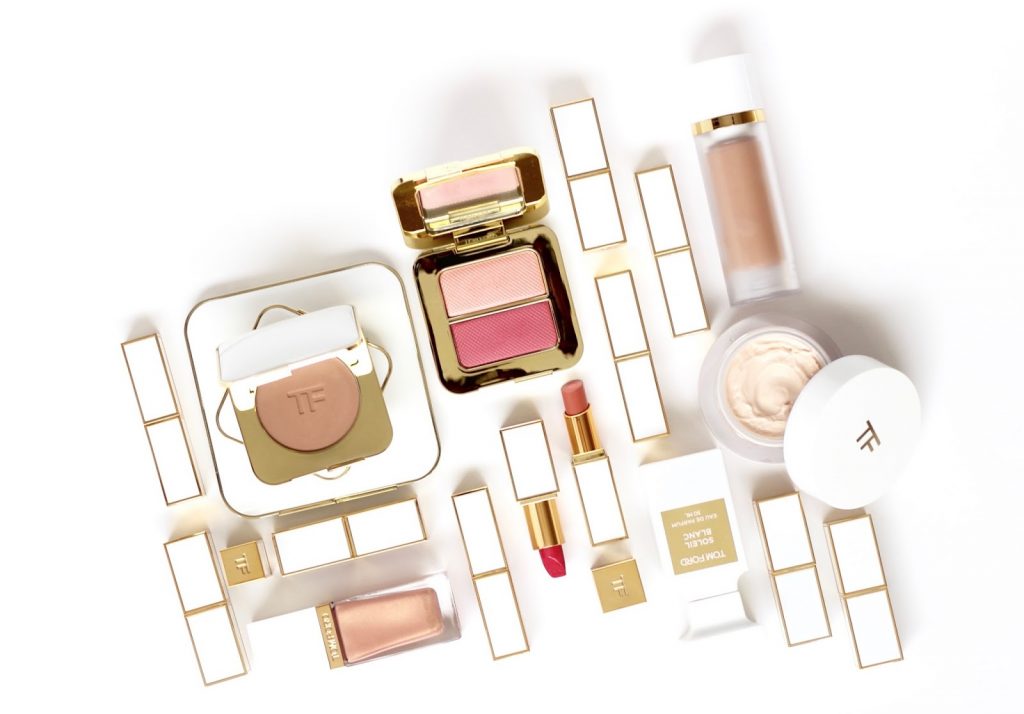 What else is so exceptional about Tom Ford products? Sunny cosmetics extract natural beauty of woman, highlight it and make make-up gain romantic character. Body oil preserves tan and highlights skin with golden pigments. It has semi-liquid consistency, which makes it easy in application on skin, does not create smudges or unaesthetic spots. Perfumes, on the other hand, have strong floral notes. Available are bottles with volume of 50 ml/1.76 oz., 100 ml/3.52 oz. and 250 ml/8.8 oz. Face cream has moisturising and slightly highlighting properties. It smoothers and regenerates skin and provides it with protection against harmful external factors.
Blushers, eye shadows and lipsticks can be purchased in shades of beige, orange, pink, red, brown and burgundy. All of them have velvety formula and delicate consistency. Cosmetics can be applied both with wet and dry method. Bronzer, blusher and eye shadows contain small, shimmering particles, which will make make-up more diverse. However, moisturecore lipsticks will make look more attractive and take care of your skin of lips.