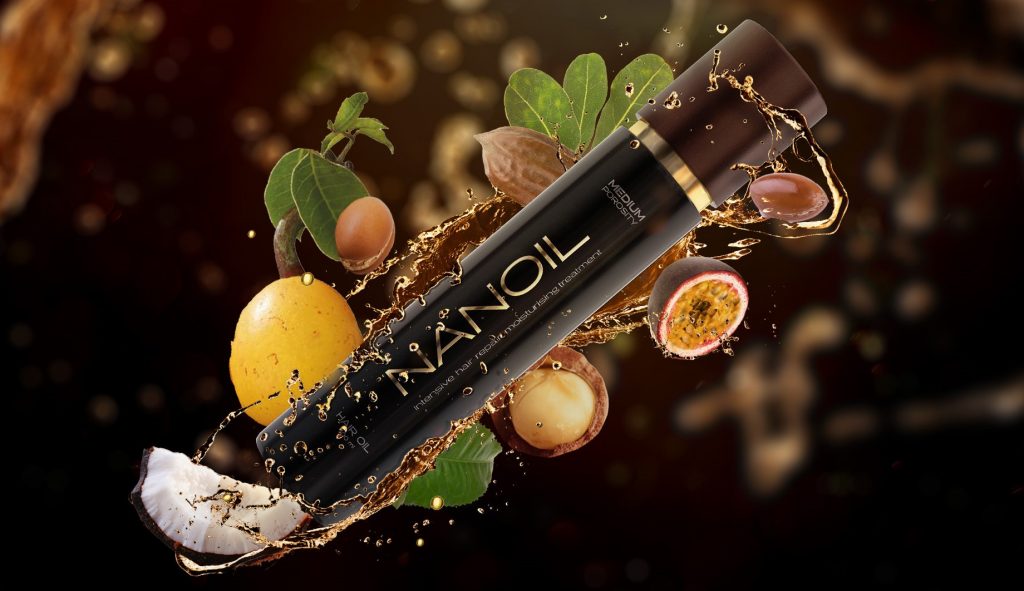 Did you know that hair is like fingerprints?
Each of us has different, unique hair code.
When analysing the elements of substances present in one's hair, it is possible to find out not only about people's eating habits and how they nourish their hair, but also learn what kind of lifestyle they lead.
So you can say that your strand is an individualist. It has a number of requirements that should be satisfied by the cosmetics you use.
For proper hair regeneration, you should choose a product that will be the answer to its (particular) needs and that will perfectly fit to its structure. Being conscious about it, women constantly look for cosmetics that will be able to fulfil this task. There aren't many of them available on the market. Nevertheless, there is one product that distinguishes among others. It is Nanoil – oil for hair.
Nanoil is an oil that comes in three versions. Each of which has a slightly different composition. All of them are free of parabens and other synthetic ingredients.
Each of the three Nanoil oils provides different type of care.
Nanoil for low porosity hair protects hair from damages, adds shine, volume and lightweight.
Nanoil for medium porosity hair helps style and tame unruly strands. It regenerates wisps that are becoming more and more damaged and cause troubles. Additionally, it adds shine and prevents hair loss.
Nanoil for high porosity hair – provides thorough regeneration by strengthening hair from the bulbs to the ends. Also, its fixes damage on hair surface and prevents hair loss.
Apart from natural oils that are synergistically matched to the type of your hair, Nanoil impresses with a large number of various uses. It successfully replaces a number of cosmetics in your bathroom. Here's how you can use it in your hair care:
Nanoil hair oil for overnight treatment – Nanoil applied to dry or damp hair and left throughout the night provides thorough regeneration. It nourishes hair, fixes damages in its structure and additionally, strengthens bulbs and stimulates them to work. In consequence, strands grow strong, healthy and thick. It is recommended to perform overnight hair oiling with Nanoil at least once a week.
Nanoil hair oil as a mask before washing – Nanoil can be applied to the skin and hair about 15 -30 minutes before shampooing. It will work as a beautifying and strengthening hair mask.
Nanoil hair oil as an elixir improving the effects of a conditioner – simply add a few drops of Nanoil to your favourite conditioner. The power of natural oils combined with other necessary components (such as: silk, panthenol and keratin) enhances the effects of the conditioner and helps significantly regenerate hair.
Nanoil hair oil as a leave-in conditioner – Nanoil can be applied to damp hair after shampooing in order to protect it during blow-drying and styling.
Nanoil hair oil as a beautifying serum to dry hair – applying Nanoil onto blow-dried (or air-dried) hair allows to achieve the effect of stunning shine. Also, it tames unruly strands and protects against harmful external factors (such as: strong sun and UV radiation) at the same time.
Nanoil hair oil as a styling lotion – each of the three versions of Nanoil facilitates styling, softens hair and tames it. Therefore, wisps are more susceptible to professional hairstyling treatments.
Nanoil hair oil as a serum protecting hair ends – in order to prevent hair ends from splitting, all you need is 2-3 drops of Nanoil, regularly rubbed into your hair tips. It can be done even several times a day.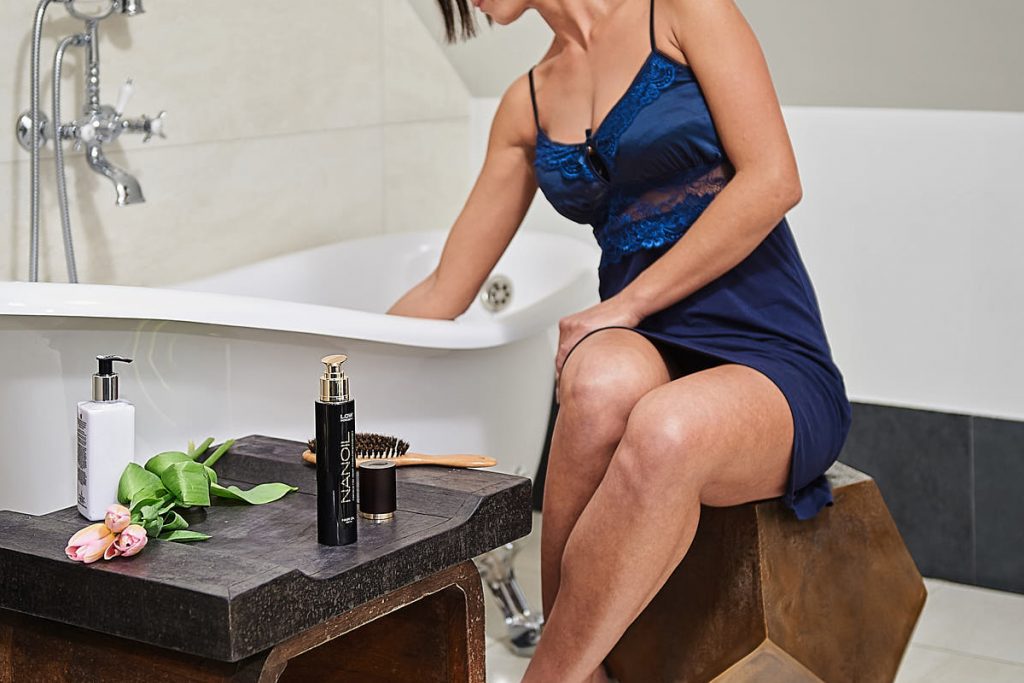 Thanks to such an approach in hair care, all unnecessary products that are mismatched, full of silicones and parabens, can finally be replaced with one cosmetic that fulfils all your needs. You can be sure that Nanoil matched to particular hair type is an irreplaceable step in hair treatment.
more on website: nanoil.us
12 Comments "Nanoil for hair: one oil, three versions, endless possibilities"
This is another positive review about this oil that I stumble upon. There must be something to it 🙂

waste of time and money, conditioner is more than enough

conditioners and oils are entirely different cosmetics, at most conditioner helps with combing. Oils are way more effective

for some time I use avocado oil on hair and it is so soft afterwards and seems well hydrated. No conditioner was able to do that. I only wish for it to be more glossy

I already know this oil 🙂 I should probably use it more often on the scalp, but I still hide behind the excuse that I have no time. 😛 but it works great when you apply it on damp hair, not ends alone, but about half the hair length down and just as you say it, in small amount. Cool / "emphasizes" coil if you have curls 🙂

Besides parched lighten hair, I had problem with the scalp, every colorization was suffering because it felt like my skin was burning. Now, after a month of use this oil, it is no longer the problem 🙂

I have the one for low porosity hair and since I use it much easier is to style my hair and I see a lot of so called baby hair

Finally! Natural cosmetics are coming back! there selection of products without paraben, silicones, alcohols and thousands of other harmful substances is constantly increasing! I am so happy!

I love applying oils before bedtime and leaving them in throughout the night. After washing my hair in the morning, I can feel that my hair is soft and shiny. Love it.

for me it wasn't entirely helpful! Hair may stopped falling out, but is so heavy. Maybe I chose the wrong oil for my hair type.. but yeah I had a lot of those tiny new hair 🙂

How did you use it? My hair was heavy as well and when I applied it to dry or damp hair after washing so I changed the technique and started applying oil before shampooing, sometimes it was 20 minutes a sometimes even a few hoursbefore and the effects are amazing!

I think i'm about to order it 🙂