Hair that smell nice? Why not! If you like being surrounded by pleasing aroma of fruits and flowers, then Miss Dior Hair Mist is a perfect choice for you. All you need to do is to spray your hair and nice fragrance of cosmetic will follow you till evening.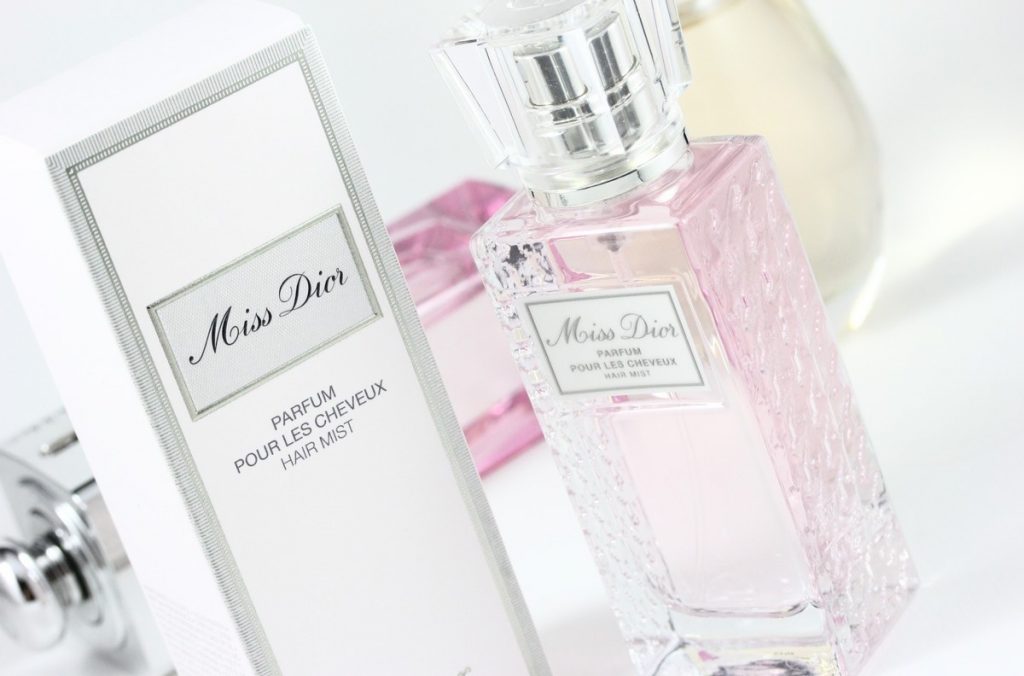 Hair mist Miss Dior relates to legendary perfumes of this manufacturer. Similar about both products are design of the bottle and aroma of the product. Mist is locked in a glass bottle with atomiser. And what aroma notes you can sense in the cosmetic from Dior? There are among many: Italian Mandarin Essence, Damascus Rose Absolute, Indonesian Patchouli Essence. All the flowers were chosen to lasts long on our hair, provide freshness and lightness and to stimulate our senses.
Have you ever wondered why there is so many hair mists and perfumes lately? It's simple. After all scent lasts the longest on hair. Besides, such cosmetics have light formula and does not weight down streaks. What is more, they condition hair: make them full of gloss, moisturised and beautiful. That is the path Dior followed. All girls who love hair will certainly be happy to try Miss Dior Hair Mist. Are you one of them?
What are the properties of Miss Dior Hair Mist? Beside conditioning, there are several other tasks this product fulfils. Did you know that it can neutralise unpleasant smell of cigarettes? If you are a chain-smoker or spend a lot of time in smoky room (and remember, that's no good), apply mist on hair to feel fresh again and enjoy aroma of flowers. This cosmetic is recommended for conditioning of all hair types. It can be applied both on dry and wet hair. What is more, mist can be administered before combing, hair oil treatment or overnight for hair to smell nice when you wake up. But be careful! People with curly or wavy hair shouldn't use mists with content of alcohol. Why? Such product may lead to dryness and split ends.