Skin care of my problematic skin is my true privet hell. I have tried various cosmetics, but very little have brought truly satisfactory effects. For this reason, I haven't hesitated to perform a test of peeling and face mask from StarSkin, that are so popular lately. If Hollywood stars praise StarSkin, why shouldn't I at least try it?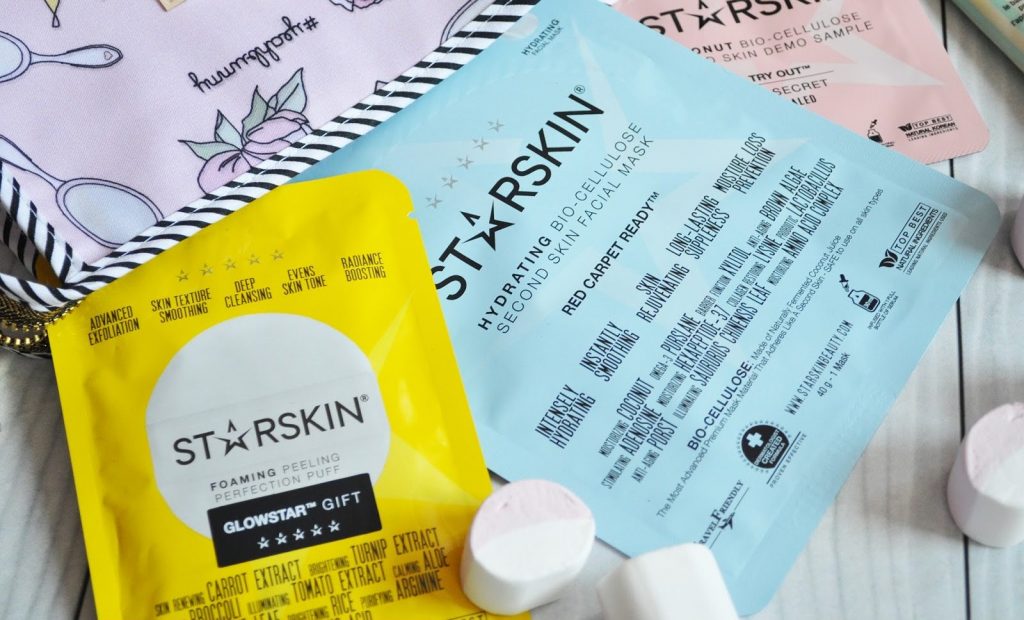 I purchased my set in one of the Douglas dragstores and as far as know that is the only place where it can be bought. Cosmetics have to be bought separately – StarSkin peeling and StarSkin gel face mask, to be precise I chose Coconut Bio-Cellulose Second Skin Face (but there are few others). I think that it would be great idea to buy those products in sets. During my visit in the shop, shop assistant has offered me purchase of both products, because apparently face mask is a great supplementation for peeling and treatment gives better effects. There is some logic to it, after all every nourishing mask works best when skin is clean, deprived of dead skin cells and prepared for following cosmetics.
I am planning on trying StarSkin this weekend, because there is not much time during the week and I do not want to do the test in a hurry. Otherwise, my review might be nonsolid. Today, I would like to say something about the cosmetics.
For several months now, StarSkin is enjoying great interest among film stars, celebrities and artists. The secret behind beauty of popular people is a number of conditioning and rejuvenating treatments. StarSkin was expected to be answer to expensive treatments of stars – as effective, but much cheaper and available to everyone. The most popular face mask is StarSkin with bio-cellulose, that turned out to be so great that even celebrities have reached for it, though its price is not that high. It is difficult to say no to something that tempted even Justin Bieber, he he!
Foaming peeling from StarSkin has cleansing and exfoliating properties, but it also prevents widen pores and makes skin radiant. On the other hand, face mask with bio-cellulose is supposed to deeply moisturise, have anti-ageing properties, smoother and protect sensitive skin. That is all when it come to the manufacturers promises. More on formula, properties and action of both cosmetics from StarSkin I will be able to say after testing them. For now they are closed in handy discardable sachets.