Do you know that you can do more for your skin and hair without putting much effort? Indeed, you can get stronger strands and deeply moisturized skin pretty easily. How so? Try incorporating some of the following beauty hacks to your beauty routine. Ready? Let's start!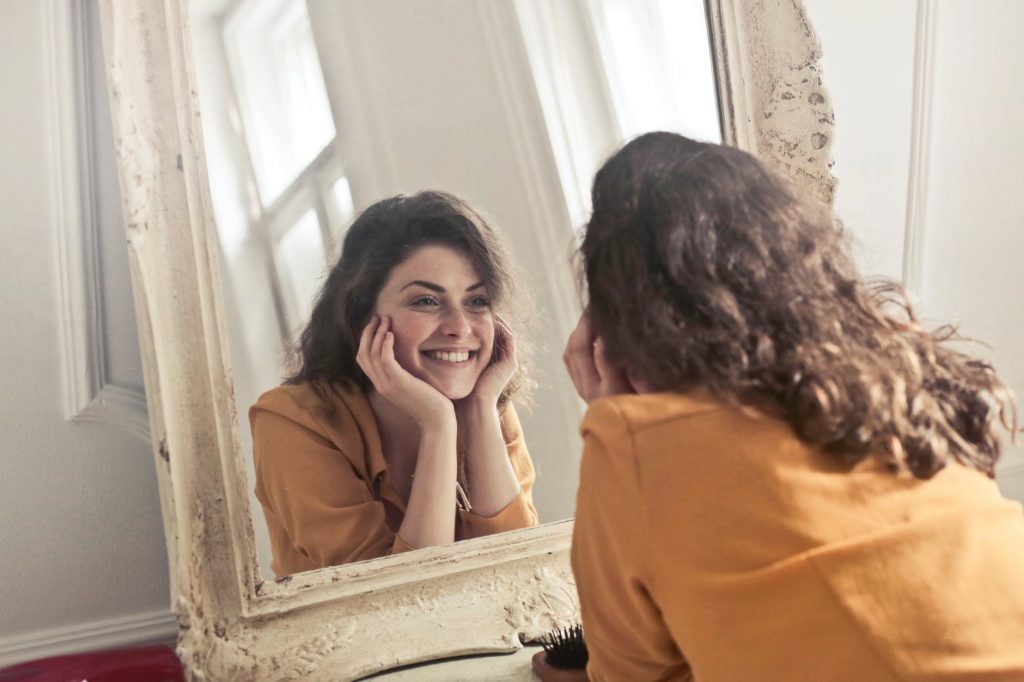 1. Go for OCM
What does this mysterious abbreviation stand for? Oil Cleansing Method, because this is how you should decode these 3 letters, is recommended for and brings amazing effects on dry, oily, combination and sensitive skin. Providing a deep clean to your skin using plant oils is a perfect way to balance your oily glands and reduce sebum production. OCM is proven to be one of the best skin cleansing treatments that you can do at home safely. It leaves skin perfectly clean and fresh by completely removing excess sebum, impurities and skincare products. It also replenishes skin with nutrients and water.
2. Befriend cosmetic clays
They are truly marvelous! Not only are they all-natural cosmetics but also they offer a wide range of benefits. On top of that, cosmetic clays suit all skin types, leaving them perfectly clean without causing any irritation. One of the best things about cosmetic clays is that you can combine them with various ingredients for customized facial masks. For example, you can mix green clay with water, pink clay with floral water and add a few drops of plant oil. The combinations are limitless. Lastly, you can mix a chosen clay with a gel cleanser to get even better effects.
3. Dry your face with a paper towel
Towels are the bacteria "pasture". If you've been using a towel for 4 days straight, you can be sure that it's all covered with an invisible coating of bacteria. To make matters even worse, warm and humid rooms, that bathrooms are, makes the best environment for bacteria multiplication. It's better not to bring face close to such material but dry it with a paper towel. When talking about bacteria, try not to bring your hands near your face. Otherwise you will transfer them onto your skin.
4. Use SPFs all year
SPF creams are one of the best things you can give to your skin. Why? Because harmful UV rays affect skin all year, no matter the season. To defy photoageing, always use SPF creams not only in the morning, but also a few times throughout a day. Why is it so important? Because after a few hours such sunscreens lose their properties, meaning they don't protect you any longer. It's also worth realizing that there are more rays that cause damage to the skin, therefore check if your SPF provides you full sun protection, so whether it fights off UVA, UVB and IR rays. The good news is that present-day sunscreens are often enriched with extra substances responsible for keeping your skin nice and neat.
5. Apply plant oils to your hair and scalp
Hair oil treatment has no equal. Cold-pressed and unrefined plant oils don't only nourish hair but also condition scalp, freeing it from excess sebum and cosmetic buildup. Moreover, high quality plant oil is proven to have a positive effect on the follicles and is able to prevent thinning. The good news is that single-ingredient oils suit all hair types, from heavy and straight to fine and curly. Interestingly, there is a group of oils that work for particular hair porosity levels (note: to check your hair porosity type, go to a hair porosity test available online, e.g. Nanoil hair porosity test). How to do hair oil treatment at home? There are a couple of ways to do it, but the best effects will be achieved if you spread a plant oil, which matches your hair type, along freshly washed hair length and scalp. Let it sit for no less than 30 minutes and remove using a shampoo. In case you have problems with removing the oil from your hair, use a hair conditioner first, and then follow with a shampoo.