Thanks to having a good conditioning product at hand, we can effectively deal with weakening, brittleness and excessive falling out that touch eyelashes. Before we choose the right conditioning cosmetics, let's find out how eyelash serums affect lashes.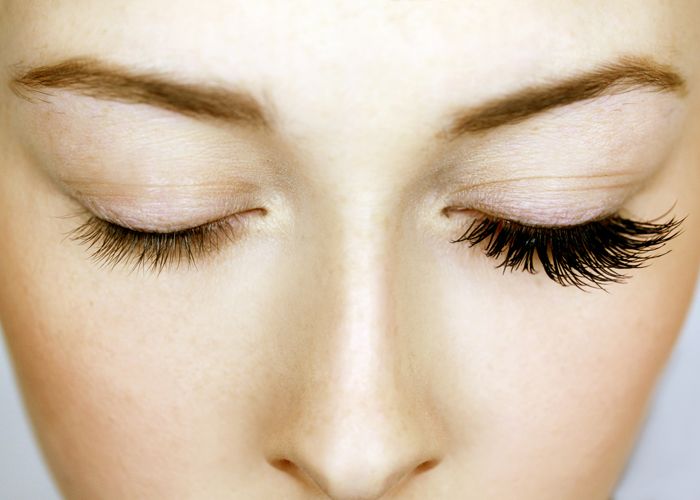 A good conditioner is an alternative to home methods focusing on eyelash care, and these include use of castor oil, petroleum jelly or coconut oil. Regardless of the problem our eyelashes have (are brittle, sparse, short, lack gloss), we can reach for concentrated conditioner which is to strengthen, supply lashes with essential nourishing substances, extend and thicken them.
Efficiency that comes from the inside
How do eyelash conditioners work? The secret of their efficiency is hidden inside. This is an innovative blend of the best nourishing substances. In a high quality eyelash conditioner (also eyelash serum) we can find more than just vegetable extracts reach in vitamins and minerals. Such beauty products contain also peptides, keratin, biotin, amino acids or carboxyl acids. Simply, everything what eyelashes carve for.
Frequently, they also contain additional substances that speed up eyelash growth and focus their action on the source (eyelash follicles). Task of these substances is obviously to stimulate the processes responsible for eyelash extension and more. They also nourish, moisturise and improve appearance of lashes. With a good conditioner to use, we can provide our lashes with shine, elasticity and softness.
Maximally well-though-out action
When we have thin, short and excessively falling out lashes, it's worth providing them with professional support. It isn't only the blend of ingredients that matters but also the way of applying the product. Just at the beginning, you should reject all conditioners that have to be applied to the entire length of lashes because a good conditioner needs to be delivered right to the eyelash bulbs. These are them which require reinforcement, therefore, the perfect form is an eyeliner-like conditioner.
Daily application of eyelash conditioner (serum) is the best way for performing an effective treatment. Most of eyelash conditioners need time to start working therefore you should not expect to obtain outcomes if you applied the cosmetic only once. Actually, application should be repeated every evening, always after precise make-up removal because impurities might block nourishing substances from getting into the eyelash bulbs. Regularity of use is also crucial.