Skin under the eyes is very thin and sensitive, and it goes dry very fast because of lack of lipid coat. No wonder then that first wrinkles appear under the eyes. How to care for skin in this face area? See the best remedies for the biggest eye skin problems – wrinkles, puffiness and dark circles.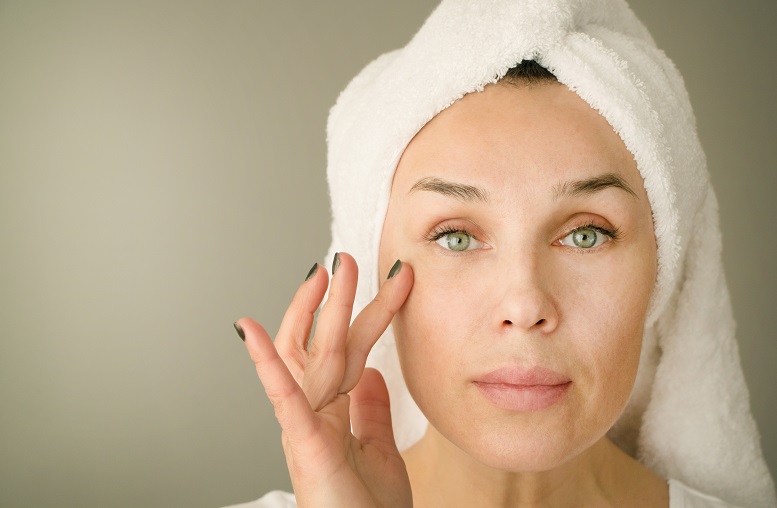 Correct make-up removal
If make-up is removed imprecisely or not removed at all, you are likely to experience eye irritation (eyelid, conjunctiva), plus skin has a difficulty repairing itself. To remove make-up the right way, soak a cotton pad in a remover, press it to the eyelid, hold for a few seconds and gently move it from the inner to the outer corner of the eye. Repeat until the next pad is clean. There's a wide choice of make-up removers – micellar water, bi-phase remover, oil-based products.
Optimal hydration for eye skin
After taking make-up off thoroughly, it's time to move on to hydrating the eye area. You should use products that are designed for this face area. It's important because eye care products have unusually lightweight consistency, they are easiy to apply and fast-absorbing. Moreover, they don't contain fragrance substances that cause allergic reaction in sensitive eye skin. Instead, they are rich in vitamins and plant extracts that ensure long-term supply of hydration, improve the blood flow, stimulate production of collagen and alleviate irritations. Because the best skin repair happens at night, you can get carried away and apply a thick coat of a cream before sleep as an intense moisturizing and nourishing mask. Pat the cream with your fingertips. Every time you apply an eye product remember not to stretch the skin.
Remedies for puffy eyes and dark circles
Dark under-eye circles are usually genetic and are the consequence of poor blood flow or overproduction of melanin (skin pigment). On the other hand, puffiness, colloquially known as bags, usually flows from the improper function of kidneys.
To remedy these problems, use proper cosmetics, that is creams rich in vitamin C and K, caffeine or arnica, chestnut, eyebright or ginkgo extract. Such products improve microcirculation, add plumpness and constrict blood vessels. As a result, they brighten dark circles and prevent puffy eyes. Don't be discouraged by the lack of instant effects – this anti-puffiness and dark circle therapy takes a few weeks to start working.