Does your couperose skin bother you? It turns out we can alleviate redness and weakened capillaries easily. Daily skin care is super important so you need a good product dedicated to reactive skins. Choose Nanoil Anti-Redness Face Serum to keep your complexion lovely-looking.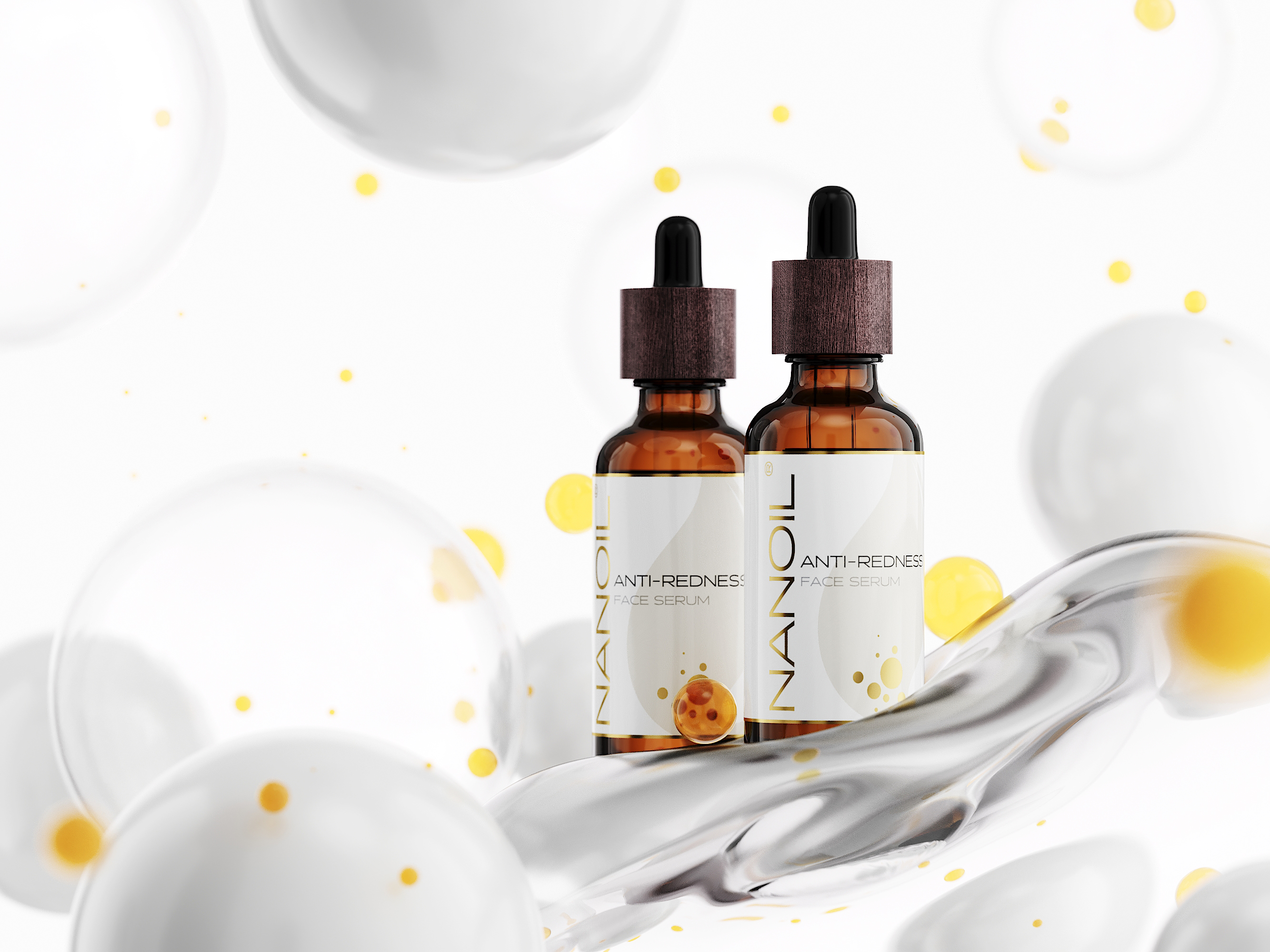 How to recognize couperose skin?
Couperose skin is extremely delicate, easily aggravated, and vascularized. It tends to react to external factors such as wind, sun exposure, and low or high temperature. The sufferers often complain about red patches and broken capillaries on the face (aka spider veins). The process of their formation is not complicated: due to the external aggressors, the blood vessels dilate giving a red "net" of veins. That is why this skin type requires special, well-suited daily skin care products.
How to care for couperose skin?
Daily skin care plays a key role in preventing the symptoms and irritations affecting couperose skin. Thanks to regular use of suitable products, a reactive complexion can look wonderful and enjoy perfect health. You should start nurturing the skin in the morning while washing the face: this must be done very gently, using lukewarm water and proper cleanser. You can't use any coarse sponges or brushes on couperose skin. Always use a toner on washed and dry face, and a must-use: good anti-redness face serum. You should also give up on mechanical scrubs because they are too harsh.
Best skin care products for couperose skin
Skin care products for couperose skin must be delicate to hold back any possible irritations. Vitamins, suitable plant extracts, rutin or buckeye are ideal ingredients. On the other hand, this skin type is harmed by cosmetics containing ethyl alcohol and fragrance substances. Go for washing foams and emulsions dedicated to couperose, sensitive skins, and soothing face masks. A face serum is a crucial product because it is able to penetrate more deeply to prevent redness, alleviate flare-ups and keep blood vessels from breaking. Which serum works best for treating broken capillaries?
Nanoil Anti-Redness Face Serum – the best soothing serum for dilated capillaries
Nanoil Serum contains the best ingredients for sensitive, couperose skins. This formula is safe and skin-friendly because it's without any parabens, silicones or dehydrating alcohols. Instead of nasties, it is filled with conditioning, soothing and strengthening botanicals which complement each other ideally to care for the super-sensitive complexion. Linden extract, cypress extract, buckeye extract and Ayurvedic Punarnava work together to:
bring relief to couperose skin
strengthen weak blood vessels
combat redness
make the skin resistant to outside factors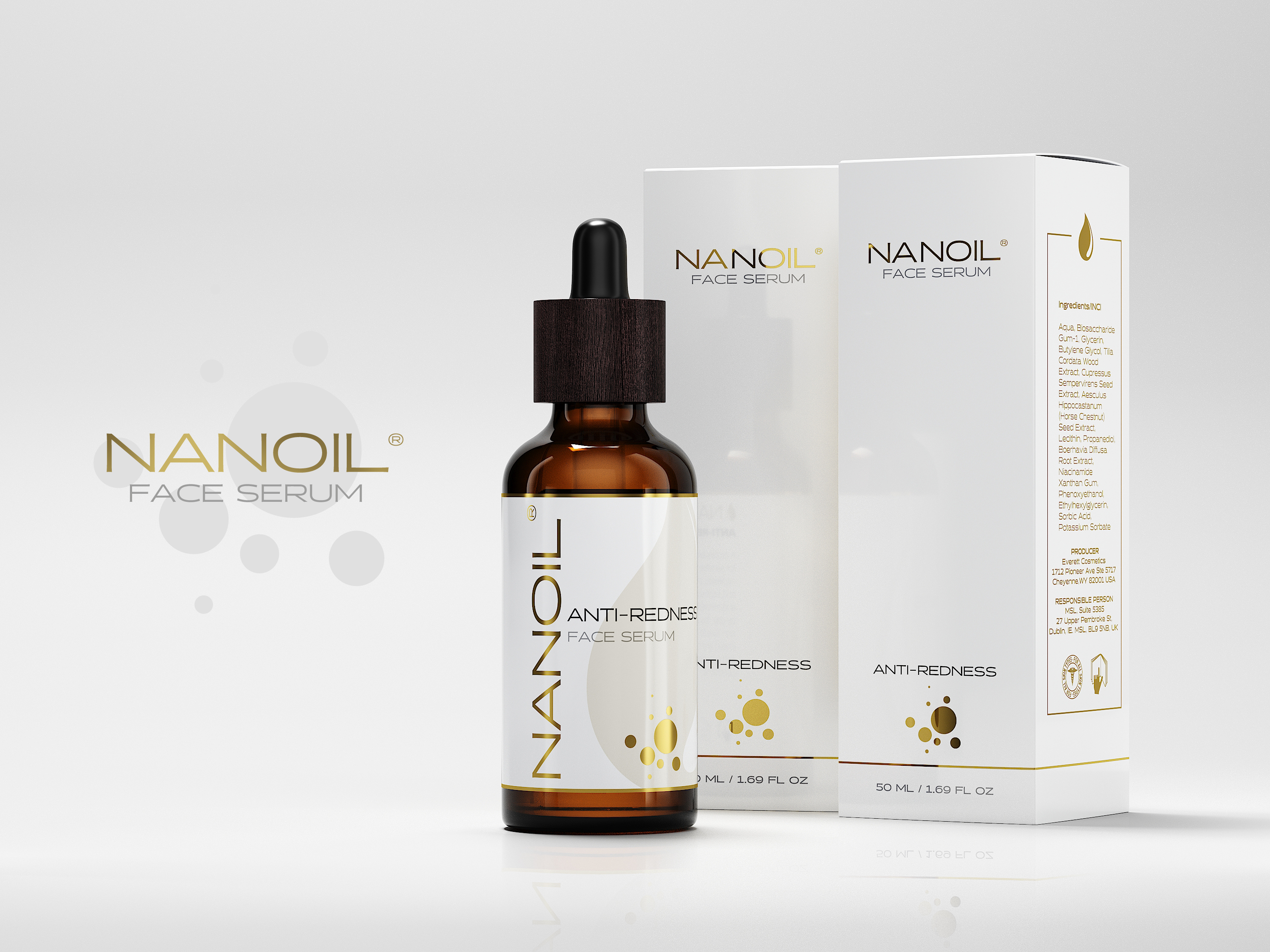 Nanoil Anti-Redness Face Serum Effects
This product improves the skin from the very first use: the skin absorbs it fully so it doesn't form an unpleasant tacky or oily feel. The serum is ideal for hydrating and smoothing the skin, giving a nice feeling of relief, and combats redness in the long run. The complexion maintains perfect health, has an even skin tone, and is resistant to harmful external factors.
Where will you get your Nanoil Anti-Redness Face Serum?
It's very easy: go to www.nanoil.us and add the serum to your cart. Check other stellar products by Nanoil: micellar shampoos, bi-phase hair conditioners and strengthening and nourishing hair masks.