I guess everybody already knows it.When you look good, you feel much more self-confident and attractive. Thus you are seen in this way by both friends and strangers. But what can you do to really make it happen? Check how to take care of your good looks.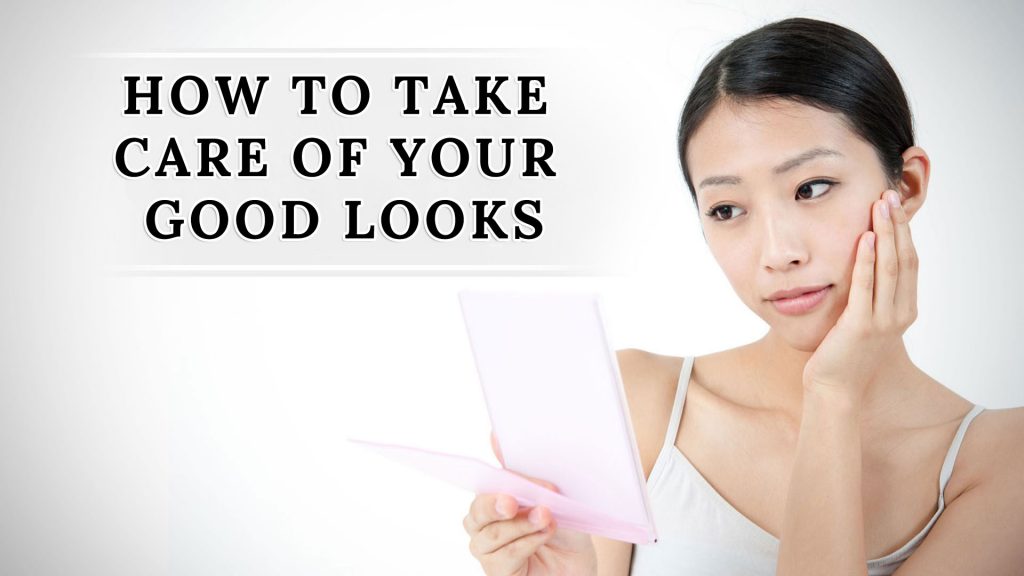 Start from you hands and nails. They reveal a lot about your age and the way you care for your looks. What's more, while meeting someone new, you shake hands. Would you like to feel rough skin or see poorly painted nails? Also a person who is introducing you wouldn't like to see something like this. That's why, take care of your hands, nails and cuticles. You don't have to wear so called hybrids. Natural and well painted nails look beautiful. Remember also about pushing cuticles back away from the nail and moisturizing them. Use a wooden stick, a moisurizer or a special product. Do the manicure at least every ten days. Use a base coat which saves your nail plate from damage and discoloring. You will also need high quality nail polish, top coat, glass nail file and buffer.
Devote lots of attention to hair care. Remember to keep it well brushed, moisturized and well cut. You don't need to have the most fashionable hairstyle. Choose the one that will be most suitable to your face shape and style type. What can you do in case of a bad hair day? Invent one hairstyle which will hide all shortcomings of your hair and cover unruly strands. Invest in good care and styling cosmetics. Use cosmetic oils, masks and herb rinses. Purify your scalp thoroughly. A massage will also be beneficial.
How to put together good cosmetics for face skin care? What coloured cosmetics to choose for professional or corrective make-up? Before you do this, determine your skin tone. You will be able to choose proper products to deal with the skin problems that are bothering you. Remember that some cosmetics, apart from beautifying qualities, offer remedial and conditioning properties. And these are the best ones. Natural products have similar use: herbs, fruit, vegetables, honey. You can also prepare high quality care products using them.