La Mer is a brand faithful to its love to the ocean and its blessings as well as the Sun and light, which invariably accompany this brand in the process of creation of brilliant and unique cosmetics. It is commonly known that every product released by the company is like an arrow of a Cupid aimed at the heart of every woman. What is the proposition from La Mer for summer 2016?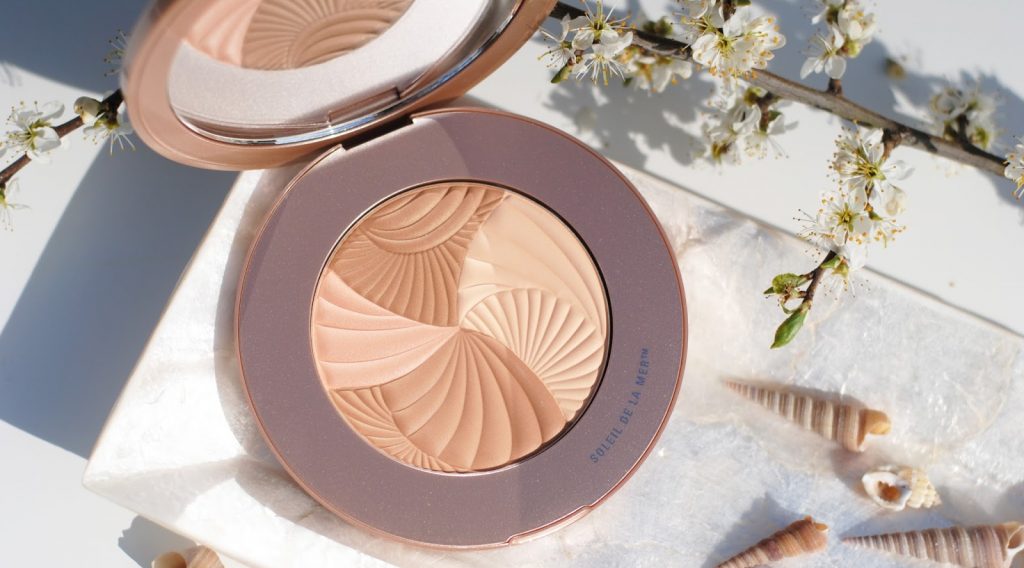 This year, the brand launched limited edition of cosmetics, including very unique in its formula bronzer. La Mer The Bronzing Powder quickly became an iconic cosmetic, not only because every product created by La Mer is a sensational and desirable product. Its glamour is additionally higher because the powder is available in a scant number and along with the end of summer it will probably become unavailable. It is known that the more we cannot have something the more we want it. For this reason, there is a big Internet battle for this powder and the rule is simple "first come, first served". What else – beside popularity – is so special about this powder?
It shimmers so great that you may think that the Sun itself took part in its creation. It is so silky that its use is a pure pleasure. On top of that, it applies really easy on skin and skims it as gently as sun rays. In the palette are four shimmering and beautifully composed shades. What is more, manufacturer claims that powder can be used in face contouring and to create summer make-up. So, use it on cheek bones, nose and forehead to make face look like sun kissed.
Packaging of the bronzer is well-thought-out and resembles the seashell, which makes it perfectly agree with the motive of summer, beach and the general trend of La Mer, that the uniqueness of its products draw from the blessings of the ocean (accurately recreated the fermentation process of marine algae).
Allow yourself to try this luxury. Hear the melody of the ocean and let the Sun locked in this exceptional powder to lay a kiss on your skin. Just remember – hurry up. La Mer The Bronzing Powder is a limited edition.